Red Agate Pendulum | Pendant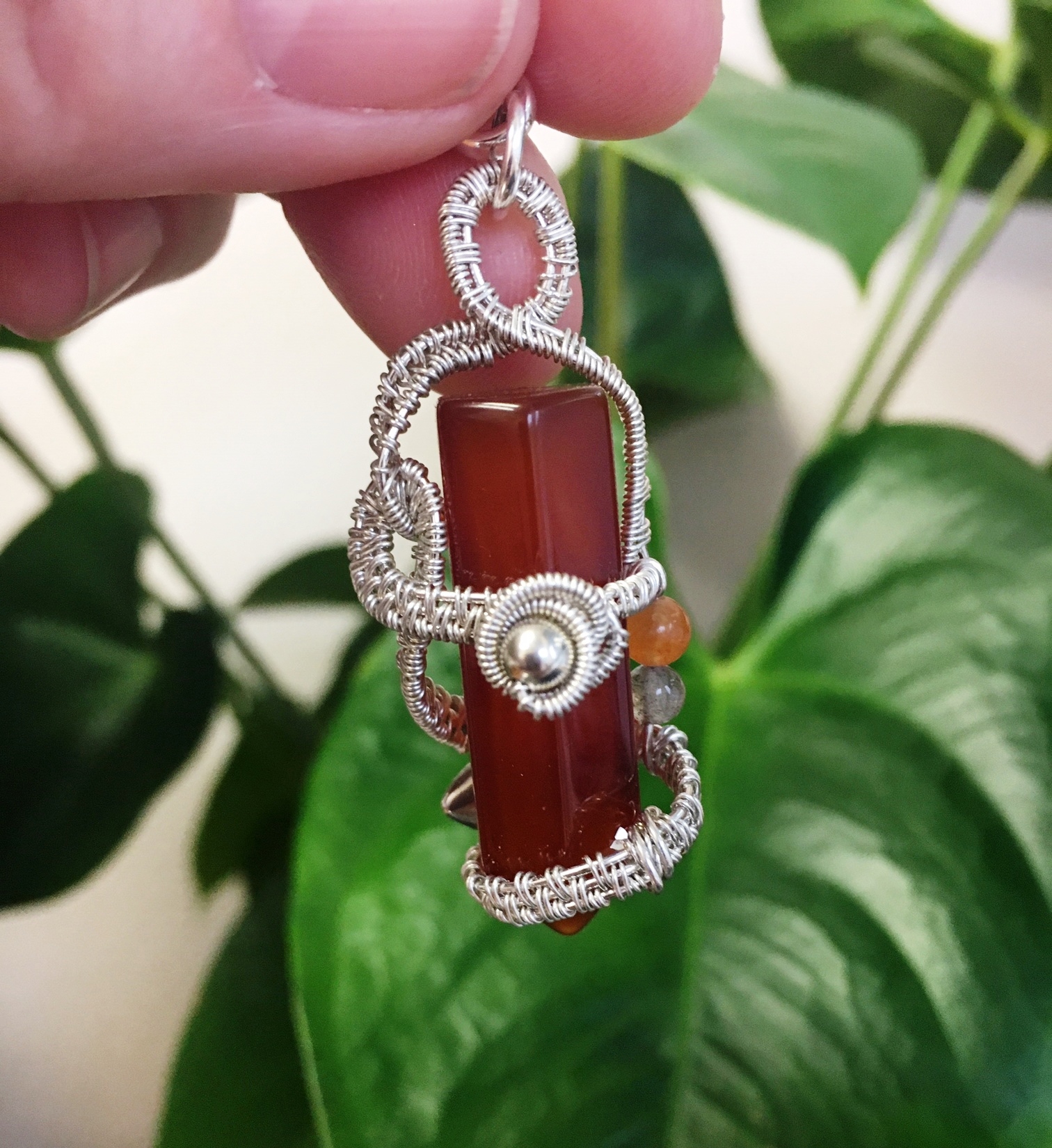 Red Agate Pendulum | Pendant
HANDCRAFTED ARTISAN
Red Agate opens a closed heart, broadens your horizons leading you into a new world giving vitality.
This lovely Red Agate Pendulum is wrapped in a SACRED Silver Wire Weave, boosted with Red Aventurine and Labradorite, and attached by a SS lobster clasp to a 7 Chakra chain so you can remove and wear it as a Pendant keeping your Pendulum close to you at all times!
The FOB consists of Labradorite, Carnelian, Red Aventurine, Garnet, Green Aventurine & Amethyst.
Pendulum Size approx. 35mm
7 Chakra chain consists of Bamboo Coral, Orange Coral, Gold Swarovski Pearl, Aventurine, Lt Blue Swarovski Pearl, Denim Lapis and a White Swarovski Pearl